Mary Eldridge, M.D.
Diplomate, American Board of Clinical Lipidology
About
Dr. Eldridge graduated magna cum laude from the University of Notre Dame with a B.S. in Science Preprofessional Studies. She earned her medical degree at the Medical College of Wisconsin, and she was elected to Alpha Omega Alpha Honor Medical Society. After training at The Mount Sinai Hospital in New York City, she returned to her hometown of Kenosha, Wisconsin, to open Lipid Specialists, S.C.
Lipid Specialists, S.C., is located in the same building where Dr. Eldridge's grandfather, Paul A. Capelli, M.D., opened his obstetrics & gynecology practice in 1964 and where her father E. John Eldridge, M.D., has practiced ophthalmology since 1988.
You can find Dr. Eldridge (@Lipidologist) on Twitter, Facebook, and Instagram.
Education
The Mount Sinai Hospital
M.D., Medical College of Wisconsin B.S., University of Notre Dame
Magna cum laude
Notre Dame, Indiana
Professional Associations
National Lipid Association
American Heart Association
American Society for Preventative Cardiology
Wisconsin Medical Society
Kenosha County Medical Society
Bibliography
Peer Reviewed Journal Publications/Original Papers:
Eldridge MP, Grunert BK, Matloub HS. "Streamlined Classification of Psychopathological Hand Disorders: a Literature Review." Hand (New York, N.Y.) 2008; 3(2):118-128.
Yan JG, Eldridge MP, Dzwierzynski WW, Yan YH, Jaradeh SS, Zhang LL, Sanger JR, Matloub HS. "Intraoperative Electrophysiological Studies to Predict the Efficacy of Neurolysis After Nerve Injury-Experiment in Rats." Hand (New York, N.Y.) 2008; 3(3):257-62.
O'Connor EA, Grunert BK, Matloub HS, Eldridge MP. "Factitious hand disorders: review of 29 years of multidisciplinary care." J Hand Surg Am. 2013; 38(8):1590-8.
Books, Chapters & Reviews:
Eldridge MP. "Teardrop Fractures." In: Shah K, Egan D, Quaas J (Eds); Essential Emergency Trauma. Philadelphia: Lippincott, Williams, Wilkens (2010).
Lipid Specialists, S.C.
An Ideal Medical Micropractice
Our practice design combines Dr. Gordon Moore's concept of an "ideal practice" with Dr. Brian R. Forrest's "cash, check, or charge" practice. Our low-overhead, low-volume practice bases patient care on four pillars: patient access, personal interaction, high reliability, and vitality.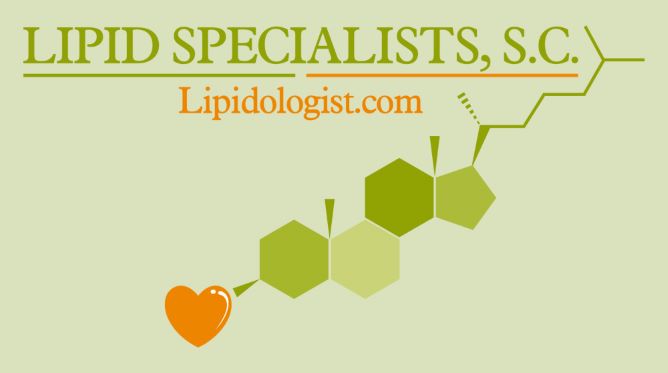 What does this mean for you?
It means that you will have enough time to speak without interruption, share in all decision-making, and work with an M.D. who is sensitive to your own circumstances, who looks forward to hearing about your experiences, and who will take the time to really help you. When you choose to become a patient of Lipid Specialists, S.C., you will get high-quality health care that addresses your needs as a unique individual.
"No person was every rightly understood until they had been first regarded with a certain feeling, not of tolerance, but of sympathy." ~ Thomas Carlyle
DISCLAIMER:
The information on this site is meant only for patients of Lipid Specialists, S.C. and is only to be used as a adjunct to personalized, prescribed therapies under the close monitoring of a Lipid Specialists, S.C. physician. The information contained herein should NOT be used as a substitute for the advice of an appropriately qualified and licensed physician or other health care provider. The information provided here is for educational and informational purposes only. In no way should it be considered as offering medical advice. Please see a physician if you suspect you are ill.
Copyright 2010-2019 Mary Eldridge. Based on design by Nicolas Fafchamps
>